WELCOME in PROTEO Control Technologies
ABOUT US
Proteo Control Technologies is a Start Up born to leverage the innovation of Utilities that manage network services, in a context focused to the saving of environmental sources and of the improvement of services addressed to the users, through the both use of new technologies and information methodologies within Smart Cities.
Proteo Control Technologies proposal is mainly based on an Asset Management platform that, starting from existing technologies, previews the combined use of different platforms and software systems addressed to the management of assets, core processes of the firm, continuous improvement of the service level and technical-economic management of the firm.
Proteo Control Technologies, in partnership with industries and European universities, develops R&D projects and solutions that integrate energy, transport and ICT, that have an holistic approach of environmental and management issues of Utilities and Cities. All this in a new context characterized by a novel collaboration between Producers and Users of water and energetic resources to let Smart the environment where we live.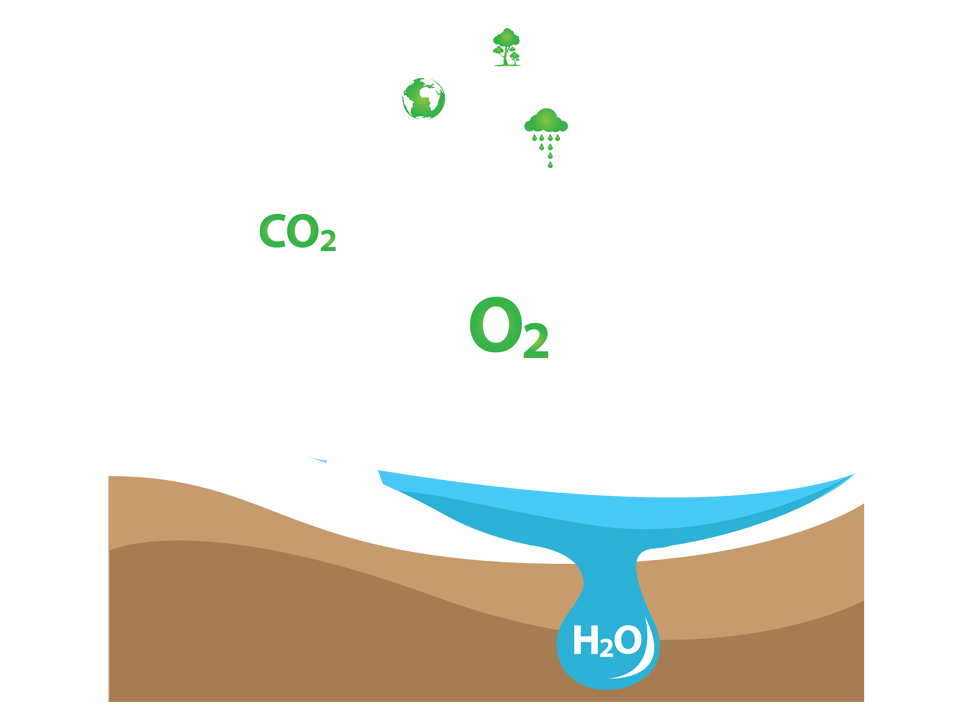 ESPERIENCE
We provide the best customised solutions starting from the experience of our team.
COMPETENCE
We've got knowhow and competence in hydroinformatics, remote-control and Asset Management.
PASSION
With passion and enthusiasm we work in the global market providing environmental sustainable solutions.
INNOVATION
We develop innovative solutions based on the most recent technologies.
PARTICIPATIONS

Proteo Control Technologies is one of the 20 operative firms operating in the ICT that belong to the Consorzio Etna Hitech. Etna HiTech Consortium was founded in 2005 and was originated from the needs of small and medium enterprises, located in Catania (Italy), to promote the enormous capital in terms of personnel and know-how, of developing R&D activities, implementing synergies and aggregations in order to better respond to global market challenges and in order to keep with local and regional institutions a continuous dialogue on innovation strategies.
More information can be found visiting the web site  www.etnahitech.com.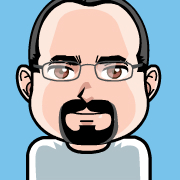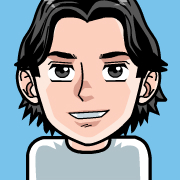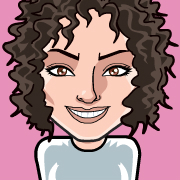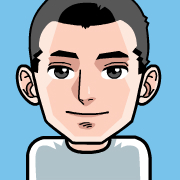 OUR OFFER
The proposed solutions are characterized by the integrated use of technological platforms that in a coordinated way allow the Utilities management and the saving of environmental sources.
GIS - ASSET MANAGEMENT
Advanced consultancies and services addressed to building of platform for the structured management of main processes, company's assets and their maintenance and valorisation.
Read more
Asset Management
PROTEO Control Technologies has signed a partnership with ITS Systems GmbH that distributes the Asset Management software Lovion, with about 15.000 licences installed in Europe.The platform Lovion, customised in order to the specific needs of each Utility, surveys the management of company's assets and core processes, apart from the prioritization and the planning of investments, to ensure a high service level to users and carry out an optimal economic and financial management. The software Lovion is an integration platform in which data coming from GIS, SCADA ERP, DMS, etc… are rearranged in two principal database: data plant DB (it contains networks, plants and meters data) and data process DB. Using this software and their high skilled technicians, PROTEO Control Technologies supplies methodologies and operating techniques addressed to the design, realization, operation and technical/economical management.
The modular structure of the software Lovion allow users to have the sole functional tools they need for their proper plants and for their management needs. The most used modules of Lovion are:


the network and plant maintenance process,


the work flow management,


the management of processes relevant to the meters installation.


Lovion's got a web version of (tablet, smartphone, etc…) Lovion Web's aim is to allow the data communication between teams working in the field and teams working in office, in order to optimize the productivity. Lovion manages network construction and  operation processes by its tools of: design, economical valorization, construction and amendment. Furthermore it manages the entire company by its tool addressed to prioritize and plan investments, economical/financial investments, long term analysis and simulation of investments to be carried out. So, starting from basic information, Lovion is able to build networks and plants interventions by doing the design and the project of the plants, the planning of activities, the monitoring and removal of faults and malfunctioning and the budgeting of the necessary investments.
SUPERVISION AND CONTROL SYSTEM
Control systems of: industrial plants, multi-Utilities and enviromental systems. Innovative use of informations coming from measured parameters. They are saved in the databases to be transformed in evolutive process knowledge of the monitores system.
Read more
Supervision and Control Systems
PROTEO Control Technologies applies technologies and the most known tools to realize supervision and control systems that are highly-innovative. The experience and the competence acquired in the field of the controlled process, allow to design, realize and maintain supervisory and control systems that supply big water systems. The goal of the realized control systems is to give to the technological platform, apart from the correct functioning of the system, real-time data and historical data for the implementation of management strategies of networks and controlled plants, even the alert in case of extraordinary events. The aim of such a technological platform, able to support industrial and environmental monitoring systems, is to transform punctual information, coming from the field, in process-knowledge of the controlled system that has got different performance levels. The objectives of the information platform may be:


to implement early warning procedures for the bodies that are responsible of the short-term control of the technological-environmental system;


to contribute to the process knowledge that supports the plan of interventions and the management of territory;


to give support of a re-engineered control system in order to assist the manager in the continuous improvement process of the level of knowledge and of control of the technological/environmental monitoring system.


WATER SPECIALISTIC SERVICES
Specialistic services in water network analysis, support in the modelling activities and in the calibration activities, consultancy, assistance and support in the technical management.
Read more
Consulting
Thanks to the experience in the field of information systems addressed to the management of network industries, PROTEO Control Technologies is able to supply advanced consultancy and services to:


obtain important savings of water resources, optimizing their use;


reduce electricity consumptions;


improve users service level;


improve the productivity;


control industrial costs relevant to the water supply and the water distribution;


find and recover networks leaks, safeguarding non-recoverable sources;


adequate water fees referring the market trends, the contemporary increase of the service level, the major efficiency in terms of industrial production of the energy source supplied;


operate and expedite maintenance interventions on networks and plants;


create standard procedures relevant to the technical management of new acquisition's networks;


do a benchmark between Utilities;


reduce distribution and transport risk.


As a result, Proteo Control Technologies can  plan and implement Global Information Systems that allow Utilities to integrate hardware and software of different suppliers into an organic system designed for optimal and comprehensive management of network industries.
SMALL HYDROPOWER PLANTS
In the Utilities management field, network water losses and energetic needs of hydroelectric equipment are considered very important to reach an optimal management in the economical and environmental fields. Actual available technologies allow to actively intervene on such energies recover.
Read more
Small hydropower plants
In a water distribution system power costs are about the 30% of the total amount costs. In fact often it happens that wells are to altitude and water needs to be pumped for 200/250 m to join the top of the well and after it flows down to serve the water system that is generally downstream, and having dissipated energy to follow this water flow circuit. Applying a small turbine within the pipe, the water jump can be restored and applied to produce electricity and in the same time can create a loss of hydraulic load, able to eliminate the excess pressure. So you can join two aims: to produce green energy using energy recovery systems and to reduce pressures downstream, since the excess of pressure represents one of the main causes of water losses in fluid networks. Since energy production depends on water demand from downstream, an energy storage system able to store the generated energy and the excess energy is needed, and yields in an energy reserve. By accumulating the energy produced from the wind turbine, to be given to pumping stations, waste water systems, purification systems in the highest cost hours, big savings in terms of energy purchasing costs can be obtained, and meantime it's possible to minimize the use of not renewable with consequent benefit for the environment. PROTEO Control Technologies, close to the more and more needs of minimization costs and to the environmental issues, in partnership with installation firms, proposes to realize systems composed by turbines and fuel cells and control systems.
CLIENTS
WATER UTILITIES
VISUALIZZA I NOSTRI CLIENTI
A.CO.S.ET. (Catania)
Acqua Campania S.p.A. (Napoli)
Acqualatina S.p.A. (Latina)
Acquedotto Pugliese S.p.A. (BA)
Acque S.p.A. (Pisa)
Acque di Casalotto S.p.A. (Catania)
Acque Veronesi S.p.A. (VR)
AIMAG S.p.A. Mirandola (Modena)
AIM Vicenza Gas S.p.A. (Vicenza)
A2A S.p.A. (Milano)
AMG Energia S.p.A. (Palermo)
ABC Napoli (Napoli)
ASAM Castellammare di Stabia (Napoli)
ASCOPIAVE S.p.A. (Treviso)
CAP Gestione S.p.A. (Milano)
CONSIAG Reti S.r.l. (Prato)
EDISON S.p.A. (Milano)
ENEL S.p.A. (ROMA)
GE.SE.SA. S.p.A. (BN)
GORI S.p.A. (Napoli)
HERA S.p.A. (Forlì Cesena)
IAS S.p.A. (Siracusa)
ITALGAS S.p.A. (Torino)
SEAB S.p.A. (Bolzano)
Selgas S.p.A. (Bolzano)
SIBA S.p.A. (Milano)
Siciliacque S.p.A. (Palermo)
S.IDR.A. S.p.A. (Catania)
SO.GE.A.S. S.p.A. (Siracusa)
SORICAL S.p.A. (Catanzaro)
Associazione Irrigazione Est Sesia (NO)
Consorzio di Bonifica Latina (LT)
Consorzio di Bonifica Baraggia Biellese e Vercellese (VC)
Consorzio di Bonifica Basso Sulcis (CA)
Consorzio di Bonifica del Vallo di Diano (SA)
Consorzio di Bonifica n° 5 Gela (CL)
Consorzio di Bonifica n° 8 (RG)
Consorzio di Bonifica n° 9 (CT)
Consorzio di Bonifica n° 10 (SR)
Consorzi Raggr. della Prov. di Catanzaro Capitanata (FG)
Consorzio BIM dell'Adige (TR)
INDUSTRIES AND REFINERIES
VISUALIZZA I NOSTRI CLIENTI
ACMO S.p.A. (Treviso)
AUSY S.r.l. (Pavia)
Montescuro Soc. Cons. a r. l. (RA)
ERG Raffinerie Mediterranee S.r.l. (Siracusa)
IPD Ilva Pali Dalmine (Napoli)
ST Microelectronics S.r.l. (Catania)
VED S.r.l. (Siracusa)
Wyeth Lederle S.p.A. (Catania)
MUNICIPALITIES
VISUALIZZA I NOSTRI CLIENTI
Albi (Catanzaro)
Aosta
Baselga di Piné (Trento)
Calagonone (Nuoro)
Capoterra (Cagliari)
Castrovillari (Cosenza)
Filadelfia (Vibo Valentia)
Giarre (Catania)
Gonnosfanadiga (Cagliari)
Lanusei (Nuoro)
Mileto (Vibo Valentia)
Misilmeri (Palermo)
Nuoro
Qualiano (Napoli)
Santa Croce Camerina (RG)
Trapani
Zambrone (Vibo Valentia)
UNIVERSITIES
VISUALIZZA I NOSTRI CLIENTI
Reggio Calabria – Mediterranea
Brescia – Dipartimento di Ingegneria Civile
Catania – Dipartimento di Ingegneria Civile e Ambientale
Pavia – Dipartimento di Idraulica e Ambientale
Palermo – Dipartimento di Ingegneria Civile e Ambientale
Perugia – Istituto di Idraulica
Trento – Dipartimento di Ingegneria Civile e Ambientale
CONSULTING COMPANIES AND CONSTRUCTION FIRMS
VISUALIZZA I NOSTRI CLIENTI
BONIFICA S.p.A. (Roma)
D'Appolonia S.p.A. (Genova)
Engineering Informatica S.p.A. (AN)
Eurodepuratori S.p.A. (Mantova)
IDI S.r.l. Ingegneria per l'Ambiente (Napoli)
PW Advisory & Capital Services S.L. (Madrid – Spagna)
RDR S.r.l. (Napoli) SAFAB S.p.A. (Roma)
SACECCAV S.p.A. (Roma)
SIBA S.p.A. (Milano)
SO.GE.S.ID. S.p.A. (Roma)
Studio Isola Boasso (Vercelli)

PROTEO Control Technologies S.r.l.
VAT n°: 05184100872
Head Office:  Piazza Michelangelo Buonarroti, 34 – 95126 Catania (Italy)
Offices:  Viale Africa, 31 – 95129 Catania (Italy) c/o Incubatore Vulcanic
Phone: +39 095 7144389
PEC: proteoct@pec.proteoct.it
E-Mail: info@proteo.it